Poetry and Poetics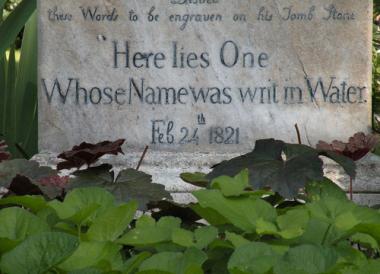 The Genre Concentration in Poetry and Poetics is for students interested in the forms, theories, histories and practices of poetry. What makes a poem a poem? What are its cultural uses? Its formal and material determinants? Its relations and obligations to other kinds of speech and writing, other forms of expression and art? What notions of poet and audience inform its production and reception? All students adopting this Concentration will take English 1800: Poetry and Poetics. Additionally, all students of Poetry and Poetics will study the history of the poem in English, choosing from offerings in the 20th century and earlier. Students will find it possible to study Elizabethan love sonnets and Beat political manifestos; Augustan satire and American poetry of the natural world; Medieval songs and Native American chant; hip hop and odes. In addition, students will find many relevant offerings in departments outside English.
Relevant courses will have the attribute AEPP in Path@Penn.
Worksheet and Eligible Courses for Poetry and Poetics
ENGL or courses cross-listed "Also Offered As" with ENGL that are tagged with the AEPP attribute may count for this concentration.
Please get in touch with your Major advisor or the Undergraduate Chair if you took a Poetry & Poetics-related course that was not tagged with the AEPP attribute in Path@Penn--we could then review it to grant an exception.
Related Faculty Interests
Modes of Approach and Areas of Interest