The Novel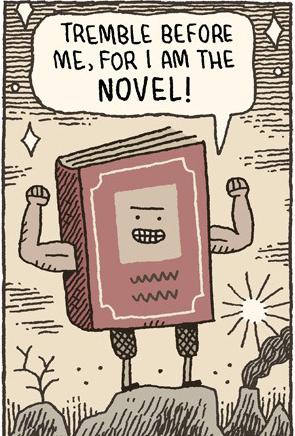 The Concentration in Prose genres (i.e. The Novel) is for students interested in the forms, theories, histories, and practices of prose writing. What, for instance, makes a novel a novel? What makes a novel different from a story? A history? An allegory? A romance? What can narrative do that poetry can't? why do we need both fiction and non-fiction? Distinctions among these and other forms of prose writing are often difficult to make, precisely because their histories and conventions are so deeply intertwined: Samuel Richardson's novel Pamela began as a conduct book for young ladies; Bram Stoker's Dracula is written as a series of letters and diary entries; Thomas Pynchon's Mason-Dixon is both history and fiction at once. This Concentration aims to provide students with a means of studying how prose genres form, how they function in different historical moments, and how they evolve over time. Its focus on genre allows both critical and creative writers to explore, and also to test in practice, the protean and various possibilities of prose.
Relevant courses will have the attribute AENV in Path@Penn.
Worksheet and Eligible Courses for The Novel
ENGL or courses cross-listed "Also Offered As" with ENGL that are tagged with the AENV attribute may count for this concentration.
Please get in touch with your Major advisor or the Undergraduate Chair if you took a Novel-related course that was not tagged with the AENV attribute in Path@Penn--we could then review it to grant an exception.
Related Faculty Interests
Modes of Approach and Areas of Interest
History and Theory of the Novel