Creative Writing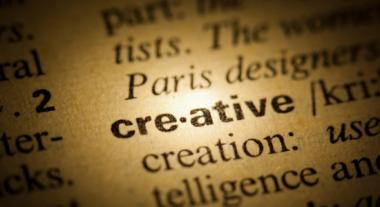 The English Major with a Concentration in Creative Writing provides students with a solid grounding in literature as well as advanced study in creative writing. Penn's premier undergraduate creative writing program includes courses in poetry, fiction, nonfiction, screenwriting, playwriting, writing for children, journalistic writing, and review.
The English Major with a Concentration in Creative Writing consists of 13 courses distibuted as follows:
6 courses to complete the English Core
3 Creative Writing Seminars—any courses within these ranges: ENGL 0051, 0700-0799, or 3000-3999
1 course from The One Series (anything within this range: ENGL 4500-4998)
1 Literature Seminar in either Literature Before 1700 (a course with the AEB7 attribute) or Literature Before 1900 (a course with the AEB9 attribute)
1 Literature Seminar in any area (this can be an additional Creative Writing Seminar)
Elective(s)
If you are interested in this concentration, please contact Julia Bloch, Director of Creative Writing (blochj@writing.upenn.edu).
---
Our faculty of award-winning writers teach more than sixty workshops each year in fiction, poetry, creative nonfiction, speculative writing, journalism, playwriting, screenwriting, and writing for children and young adults. We also offer a number of innovative workshops in cross-genre, experimental, and hybrid writing, including writing that engages with community organizing, multimedia and visual arts, and performance. Our program is home to for-credit apprenticeships and programs in independent study, a number of student honors and awards, and events throughout the year that are open to the public.
Creative Writing courses as well as the Creative Writing Minor and the Journalistic Writing Minor are open to any student in the four undergraduate schools (College, Wharton, Engineering, Nursing) or in the College of Liberal and Professional Studies. Additionally, English majors can choose to concentrate in Creative Writing, one of the most popular paths in the English major.
The Creative Writing Program invites visiting writers to the Penn campus for readings and talks, often at the renowned and hospitable literary hub Kelly Writers House. Recent visitors have included poets, fiction writers, screenwriters, playwrights, and memoirists, including Claudia Rankine, John Keene, Margaret Christakos, Rachel Levitsky, Divya Victor, Jenny Zhang, Scott Neustadter, Elizabeth Willis, Maria Dahvana Headley, Bhanu Kapil, Nicole Dennis-Benn, Will Alexander, Edwin Torres, Yolanda Wisher, Paul Lisicky, Madeleine George, Daniel Saldaña París, Rob Sheffield, Lesley Nneka Arimah, Eduardo Espina, and Patterson Hood. We have also hosted a robust roster of journalists from The Washington Post, ProPublica, Politico, The New Yorker, The New York Times, The Atlantic, and elsewhere, including Karen Heller, Brooke Borel, Michael Sokolove, Matthew Nusbaum, Alec MacGillis, Charles M. Blow, Paul Waldman, Ada Calhoun, Patrick Kerkstra, Ariel Levy, and Jennifer Lin.
Rising seniors are encouraged to apply to our Creative Writing Honors Program, through which students complete a capstone project under consultation of a faculty advisor. Through RealArts@Penn, students are given the opportunity to engage with alumni in writing-related careers and to apply for paid summer internships in creative fields across the country. Each spring, the Creative Writing Program sponsors university-wide writing contests in several categories: poetry, fiction, review, scriptwriting, creative nonfiction, journalistic writing, and translation.