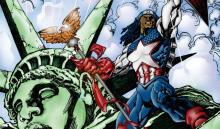 A community conversation with author MK Asante about safety, agency, and the power of storytelling
Wednesday, October 7, 2015 -

4:00pm

to

6:00pm
Slought
4017 Walnut St
Philadelphia, PA 19104
Slought and SafeKidsStories.com are pleased to announce a community conversation on Wednesday, October 7th, 2015, from 4:00-6:00pm, to celebrate the launch of SafeKidsStories, a project celebrating the power of young people and those who care for them to tell their own stories—of struggle, capacity, and growth--amidst stories told about them in our media, of danger and incapacity. Students, writers, artists, teachers, scholars, and community leaders come together as a real and virtual community to write our way toward more cultural protections for children and youth, starting here in urban Philadelphia and radiating out. At the center of our celebration will be MK Asante, whose memoir, Buck, describes his own hard journey to self-definition, not just as the offshoot of a safe and purposeful adult life, but as a pathway to it.
The site springs from organizer Lorene Cary's experience convening the Philadelphia School Reform Commission's first Safety Committee in 2012. In her role as chair, she heard hundreds of stories of excellent, innovative, even brilliant, programs and strategies to make educational relationships into the refuge that beleaguered communities need and that caring educators yearn to provide. Relationships, researchers agree, are key to children's physical safety, and other forms of safety that help protect them and teach them to heal from and manage trauma. Since January SafeKidsStories has collected narratives and begun to build a fledgling community dedicated to finding and sharing stories as a way to know ourselves and to imagine each other. From the Institute for Family Professionals' courses helping educators move from punitive sanctions to more effective discipline, to the growing-up memories of a young Muslim in Lancaster County, PA, to a letter to young activists from a transgender college writer, these stories intrigue, captivate, and show human possibilities. That we aim to create deeper cultural protections for kids does deny the rough side of the mountain so many of them and their families are scaling; rather we hear from people who are making the trail to show us the way and keep children company, despite the risks.
MK Asante's own story, told with pain and beauty, lays out SafeKidsStories themes: adult care, impatience, frustration, mental illness; family gifts and wounds; youth drug use and the seduction of selling drugs; indifferent schooling's failure to provide an attractive-enough alternative; and then, a second chance when impassioned schooling does.
Young people's expression frames our conversation with Asante. We've invited a slam poetry group, a jazz combo under the direction of Brent White featuring young musicians from Kimmel Center and the Cleff Club, and a Upenn student featured in the Philadelphia School Notebook's three-part documentary, "Glen's Village."
Plus food, more music, and a book signing. To do the work of community building: a party!