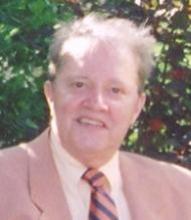 Stuart Curran Shelly Seminar
Monday, September 29, 2014 -

5:30pm

to

7:00pm
Van Pelt's Lea Library
This coming Monday, September 29th 2014, at 5.45pm in Van Pelt's Lea Library, distinguished long-time faculty member Prof. Stuart Curran rejoins us for a very special Shelley seminar.
Through his teaching at this university, Stuart created a lasting legacy of Romantic scholarship whose breadth and reach is unparalleled elsewhere. Stuart has been the author of two critical studies of Shelley, the standard bibliography on the poet, editor of the Keats-Shelley Journal, President of the Keats-Shelley Association of America, and now of the International association, as well. He has written a history of Romanticism, Poetic Form and British Romanticism, and edited the Cambridge Companion to British Romanticism.
Stuart's seminar on Act 3 Sc 2 of Prometheus Unbound is part of Unbinding Prometheus's ongoing, year-long investigation of Percy Shelley's great lyric drama.
Also joining us Monday evening will be award-winning poet and romanticist Prof Amelia Klein, from Colgate University. Amelia is a recent winner of the Helen Choate Bell Dissertation Prize at Harvard University, and one of the most exciting voices in contemporary poetry and scholarship.
Please come and join us in welcoming Stuart back home to Penn, and in welcoming Amelia to Penn for the first time!