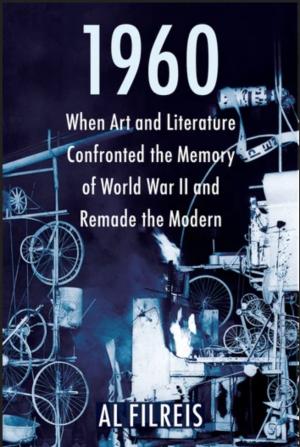 1960
When Art and Literature Confronted the Memory of World War II and Remade the Modern
Columbia University Press
---
In 1960, when World War II might seem to have been receding into history, a number of artists and writers instead turned back to it. They chose to confront the unprecedented horror and mass killing of the war, searching for new creative and political possibilities after the conservatism of the 1950s in the long shadow of genocide.
Al Filreis recasts 1960 as a turning point to offer a groundbreaking account of postwar culture. He examines an eclectic group of artistic, literary, and intellectual figures who strove to create a new language to reckon with the trauma of World War II and to imagine a new world. Filreis reflects on the belatedness of this response to the war and the Holocaust and shows how key works linked the legacies of fascism and antisemitism with American racism. In grappling with the memory of the war, he demonstrates, artists reclaimed the radical elements of modernism and brought forth original ideas about testimony to traumatic history.
1960 interweaves the lives and works of figures across high and popular culture—including Chinua Achebe, Hannah Arendt, James Baldwin, Amiri Baraka, Paul Celan, John Coltrane, Frantz Fanon, Roberto Rossellini, Muriel Rukeyser, Rod Serling, and Louis Zukofsky—and considers art forms spanning poetry, fiction, memoir, film, painting, sculpture, teleplays, musical theater, and jazz. A deeply interdisciplinary cultural, literary, and intellectual history, this book also offers fresh perspective on the beginning of the 1960s.