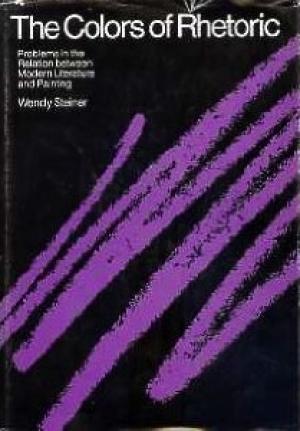 The Colors of Rhetoric: Problems in the Relations between Modern Literature and Painting
---
Chicago: University of Chicago Press, 1982.
Paperback: Chicago UP, 1986.
The ancient notion of the "sister arts" crops up in the history of aesthetics whenever the fortunes of literature and painting cross. This book transforms the analogy from a matter of intuition to a matter of philosophy, examining the connections and barriers between visual and verbal art, particularly with reference to twentieth-century modernism. A pioneering contribution to interartistic studies since the 1980s, The Colors of Rhetoric provided a theoretical and historical context for the emerging field.