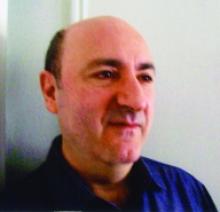 Anthony DeCurtis interviewed on Fresh Air about his new biography of Lou Reed
Rolling Stone contributing editor Anthony DeCurtis knew Velvet Underground co-founder Lou Reed and considered him a friend. So when it came time to write a biography of the late singer-songwriter, DeCurtis knew exactly what kind of book he would pen.
"I wanted to write a book that took Lou ... seriously," DeCurtis says. "The kind of book that I was going to write about Lou was the kind of book he deserved."
As part of his research, DeCurtis interviewed many people Reed knew, including his first two wives. His biography, Lou Reed: A Life, paints a portrait of a complicated man who loved pop music, experimented with drugs and sex and had a history of domestic abuse.
Read the rest of the article here.