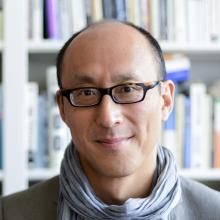 Professor David Eng to give annual Kessler Lecture after receiving the 2021 Kessler Award from the Center for LGBTQ Studies (CLAGS)
The Center for LGBTQ Studies at the CUNY Graduate Center will honor Dr. David L. Eng with its 2021 annual Kessler Award. The award is given every year to a scholar and/or activist who has produced a substantive body of work that has had a significant influence on the field of LGBTQ Studies.
On Thursday, December 2 (6 - 8 p.m. via Zoom), Dr. Eng will give a lecture entitled  "(Gay) Panic Attack" prior to accepting the award. Judith Butler, Jasbir K. Puar, and Ava L. J. Kim will be testimonial speakers at the award ceremony.
Click here to read the full commendation and register for the event.