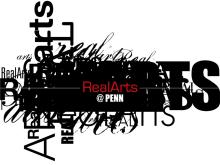 RealArts@PENN Announces 2016 Summer Interns
The RealArts program is designed to help some of Penn's most creative students secure valuable internships in the arts and truly understand the importance, value, and potential impact of creative work in the realm of practice. We want to thank Mingo Reynolds and R.J. Bernocco, Director and Associate Director of RealArts@PENN; and Anthony DeCurtis, Faculty Director and creator of the series of RealArts events and symposia at the Kelly Writers House, co-sponsored by Creative Ventures. We also wish to thank Armyan and Christine Bernstein, Cliff and Bonnie Eisler, Dirk Wittenborn and the Cape Branch Foundation, and Marc Wolpow, for their generous support of RealArts@Penn. The winners of this year's internships are as follows:
Journalism, Editorial, Publications, Print
Downtown Bookworks Inc. (New York City) - Sarah Eisler Flathead Beacon (Montana) - Amanda Rubano Philadelphia Inquirer (Philadelphia) - Taylor Hosking Philadelphia Magazine (Philadelphia) - David Murrell, Esther Yoon Pitchfork Media (New York City) - Corey Smith-West McSweeney's & the Believer (San Francisco) - Maura Reilly-Ulmanek 
Museums
Philadelphia Museum of Art (Philadelphia) - Joya Mandel-Assael Morgan Library and Museum (New York City) - Hannah Judd San Francisco Museum of Modern Art (San Francisco) - Siyona Ravi  The Jewish Museum (New York City) - Matthew Eisenberg  
Music

Shore Fire Media (New York City) - Mark Paraskevas 
Television & Film
20th Century Fox (Los Angeles) -  Brooklyn Films (Los Angeles) - Nina Zhang  David Stern and Stuart Gibbs, Writers (Los Angeles) - Nathaniel McLeod Di Novi Pictures (Los Angeles) - Nolan Boyer Focus Features (Los Angeles) - Daniel Kahana Grandview (Los Angeles) - Matthew Cardonick Management 360 (Los Angeles) - Timothy Bloom, Jennifer Schofield Tremolo Productions (Los Angeles) - Tyler Burke Viacom Catalyst: Creative + Strategy (New York City) - Harley Geffner 
Theater
1812 Productions (Philadelphia) - Sydney Rodriguez  Learn more about the program here.