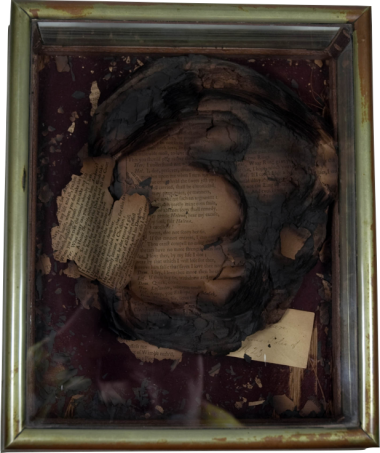 History of Material Texts Focus
From ancient clay tablets to twenty-first-century "tablets," from scrolls to manuscripts to printed books, texts have long taken a variety of material forms. Studying their history helps us to understand the relationship between literature and media more broadly. It also allows us to ask questions about how the physicality of texts impacts meaning. Why does it matter that Shakespeare's first audiences read his plays in printed pamphlets as well as experiencing them in the theater? How did the novel change when authors like Henry James began to use typewriters, or when late-twentieth-century writers began to compose their works on word processors that allowed for instantaneous revision? Why did William Blake not only write his poems but engrave their accompanying images and print the entire book himself? How did readers of John Donne's poems understand them differently when they circulated in manuscripts, copied by one reader from another, and when they were finally printed as a book after Donne's death? How did Christianity change once printers introduced chapter and verse numbers into the text of the Bible? 
As a field of criticism, the History of Material Texts seeks to answer questions like these. Driven by deep research into rare books and manuscripts, it is currently shaping cutting-edge work in Digital Humanities and New Media. Classes are often held in the Kislak Center for Special Collections, Rare Books, and Manuscripts, where students can work first-hand with Penn's extraordinary collection.
---
Related Faculty Interests
Modes of Approach and Areas of Interest