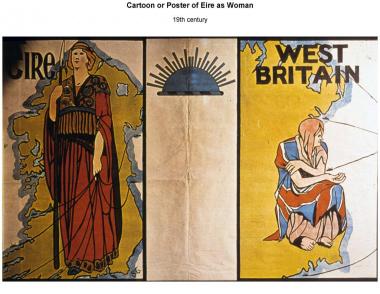 Celtic Literature and Culture
Most of what students will explore in this concentration is modern literature of the Celtic "fringe" -- primarily the literature and culture of Ireland, but also of Wales and Scotland. The courses most central to this concentration in English are English 058 and 258 and 358; students are strongly encouraged to supplement their study by taking English 047 (Scottish Literature) and appropriate seminars, and especially by exploring the exchange programs between Penn and University College Dublin, Trinity College Dublin, University College Cork, Edinburgh University, and others.
Worksheet and Eligible Courses for Celtic Literature and Culture
Please note: The list of non-English department courses below is not exclusive; many others may be apt. Students choosing courses other than those listed here should consult with their faculty advisors.
Course 1: ENGL047 or ENGL058
Course 2: Elective
Course 3: Seminar in English
Course 4: Seminar in English or Related Discipline
Related Faculty Interests
Historical Period and National Field
Modes of Approach and Areas of Interest