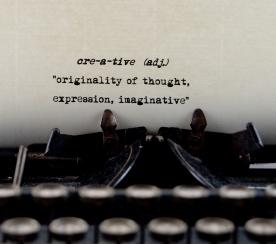 Creative Writing
Our faculty offers writing workshops every semester in fiction, poetry, and non-fiction, as well as those in screenwriting, playwriting, journalism, writing for children, and review. Any student in the four undergraduate schools (College, Wharton, Engineering, Nursing) or in the College of Liberal and Professional Studies may take these courses as electives. Additionally, students who are English majors can choose to concentrate in creative writing, and there are approximately 90-100 such concentrators in any given year, making the option one of the most popular in the English major.
Our program also invites visiting writers to our campus for readings and talks. It's an opportunity for faculty and students alike to meet with them informally, and, often, to join them for dinner at the hospitable Kelly Writers House. Recent visitors have included poets Jane Hirshfield, Wayne Miller, Peter Balakian, Stephen Dunn, and David Kirby, fiction writers Jim Shepard, Karen Russell, and Eileen Pollack, and non-fiction writers Pico Iyer, Jay Kirk, and Alicia Oltuski.
Finally, each spring, the creative writing program sponsors university-wide writing contests in several categories: poetry, fiction, review, scriptwriting, creative nonfiction, journalistic writing, and translation. Look under "Student Work" on the webpage for some wonderful poetry and short story selections.
Enroll in a course. Attend a reading. Come join us!